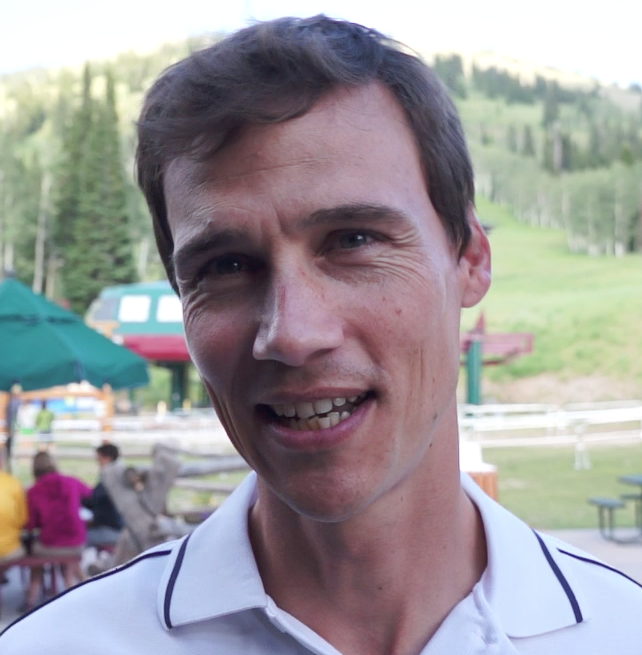 Benmelt Swanepoel (or Melt as he likes to be called) of South Africa first appeared on the Kenda NUE Series scene at the Lumberjack 100 this past June. Since then he's raced at the Breck 100 and the High Cascades 100. Melt will be one of the fast guys tiring the line at the Pierre's Hole 100 tomorrow Saturday, August 4th in Alta, Wyoming. This guy is a great athlete and an all around nice guy. Hopefully we'll see him back out on the U.S. endurance circuit in 2013.


1. Hi Melt, how you doing man? So, many Amercan fans, even those who follow the endurance stuff, may not know who you are and where you came from. Please enlighten the masses.
All good, thanks Thom! My full name is Ben Melt Swanepoel (that gets me a lot of weird looks in the States). I was born and raised in South Africa and that's also where I got into mountain biking at the age of 15. I've been on fat tires ever since.
2.) What made you decide to target the Kenda NUE Series?
In mid May I received a call from Dewet Marais, one of the owners of Squirt Lube, inviting met to come to the USA and race in 6 NUE series events as well as the Breck Epic. Squirt Lube sponsors both the NUE series as well as the Breck Epic and having a rider in the field would hopefully create a bit more awareness about the Squirt Lube brand.
3.) What have you been up to aside from racing NUEs?

Just travelling, seeing new places and meeting some great people. In a nutshell, I have been a bit of a tourist, especially with regards to mountain bike destinations. Dewet took me on a tour showing me places like Durango, Moab and Fruitta. I have logged quite a bit of miles in a car lately and it really gives you a sense of perspective about the size of the US as well as the diversity of it's people and the landscape. It has been a great opportunity to experience the US as a travel destination while getting to know like minded people.
4.) How's the experience been so far? What have been the high points and the low points?
It has been everything I was hoping it would be. I have seen a lot and the race results have also been okay which is always nice. Just being here and doing what I love doing is a huge highlight in my cycling career. No low points yet and I intend keeping it that way!
5.) Of the races you've done in the U.S., which has been the hardest? Which is the best?

My first hundred miler at the Lumberjack (Michigan) was pretty hard because it came only 3 days after I arrived in the US. I think I was still a bit jet lagged which made it feel a lot harder than it actually was. Breckenridge 100 was also tough because of the time spent on the bike (8h39min).
6.) Talk about your bike set up for endurance racing.

My bike sponsor is Merida Bikes and they have provided me with their Big Nine model. It is a 29" hardtail with full SRAM XX groupset, Shimano XTR pedals and Continental tyres. It is a light bike that handles really well in addition to giving a comfortable ride. Due to weight restrictions I could only travel with one bike, but given a choice I would definitely have brought my full suspension Merida Ninety Nine along as well. The softer ride of a full suspension bike would have been welcome at something like the High Cascades 100 in Bend, Oregon. It would have made a great race even better.
7.) Do you have races like this in South Africa? How does the mountain bike scene in the America compare to the scene at home?

In SA we have an Ultra Marathon series comprising of races which are between 65 to 80miles and then a lot of shorter races of 40 to 60 miles. I would say the biggest difference between mountain biking here in the US and back in South Africa is that the recreational side of mountain biking here in the US is much bigger. In South Africa it's all about racing and a big part of the industry revolves around events. In the US there is a huge part of the market who just get out there to ride their bikes for pleasure. I think a lot of it has to do with trail availability, safety (or lack thereof in SA) and of course a mindset of competition vs a mindset of well being.
8.) Are we going to see you out on the American endurance circuit next year, what're your plans for 2013?
I have no idea and it will probably depend on sponsorship. I go back to South Africa towards the end of September where I will race until the end of the year (it is spring in South Africa when I go back). I don't have a sponsorship deal for 2013 yet, so hopefully a few good results back in SA will help change that.
9.) Be brutally honest for a second...how could the NUE Series be improved upon?
I have been impressed so far by all the races I have completed and like the low key feel of the 'back country' races. I love the fact that races are so well organized without being formalised to the point where they are run under UCI rules. It feels like we're going back to the roots of mountain biking where races are run by racers, for racers BUT everyone can join in the fun and achieve a sense of accomplishment. Hanging on to that 'spirit' will be the biggest challenge as the series grows and sponsors put more money into it.

10.) Have you been out scouting around at Pierre's Hole? What's in store for us out there?
Wyoming is a bit far from our base in Vail, so I'm hitting this one blind. Maybe I'll get in some riding on the route the day before the race.
11.) I can't think of an eleventh question so why don't you just freestyle something. What you got? Do you have anything you want to say Mr. Swanepoel?

Instead of asking something I would like to say thanks to everyone in the mountain bike community who has been so helpful and welcoming. You guys have made this unique trip very special indeed. Now come and see South Africa!