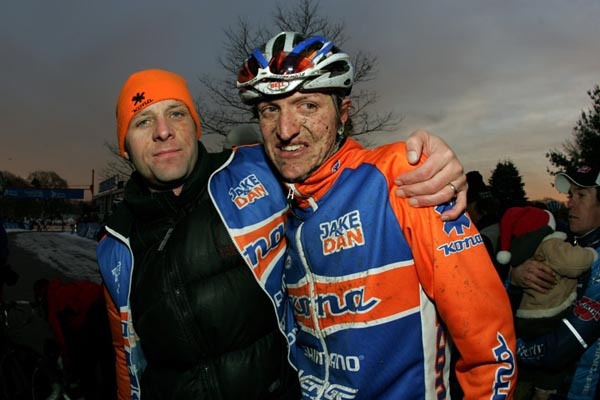 When I wrote up the Lumberjack 100 preview a few days ago I was remiss...I re-missed a whole lot of stuff. Well, three things anyway:
Barry Wicks is registered
Drew Edsall, winner of NUE #2 Sylammo's Revenge is registered
and
3. Gerry Pflug was attacked by a tick in Arkansas and will not be coming
That's some pretty important stuff.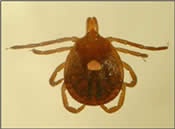 Gerry Pflug was a mess at the
Mohican
. He came through the first aid sation in good position and then was nowhere to be found by the time I got over to aid station three. After the race he vanished and I never did get to talk to him. Apparently he got bitten in the crotch by a huge tick. From his
blog
:
"
By Monday, the poison ivy I got at Syllamo was starting to itch a lot on my lower legs. I was even itching around my groin area and wondering how poison ivy had spread there. I checked that area out a little closer on Tuesday morning when I was in the shower..."

That is some steamy stuff, you should probably go read the
rest of the post
.
Now, he doesn't have lyme disease but he is suffering from the after effects of an infection brought on by the tick bite, so he's sitting the Lumberjack out. And by sitting out I mean "doing another race that's not quite as hard (as the
easiest
hundred miler)."
This leaves the singlespeed field a little more wide open. Will Matt Ferrari, the man with the fastest name in singlespeed enudrance mountain biking, be able to handle Justin "J-Pok" Pokrivka?" I guess we'll never know...
Oh wait, we will...we'll find out this Saturday.
But wait, there's slightly more!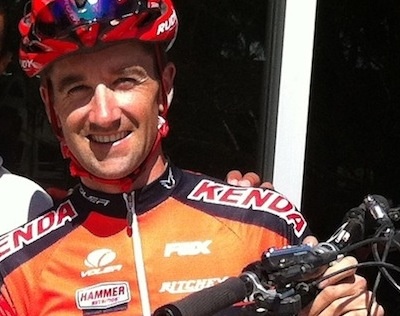 Drew "I won the first hundred miler I ever did" Edsall will be there. This makes the open men's race way more exciting. That lead pack may not be all that small and it'll be interesting to see where the gaps open up on such a relatively flat, fast course.
Then there's this guy...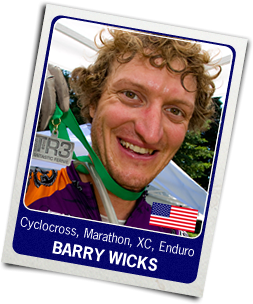 Barry Wicks is coming off a STRONG ride at
Transylvania Epic
. Has he done a hundred miler before? I'm not sure and I don't have time to Google around and find out, but I'm almost postive the answer is no. I checked out
his blog
to see what type of training he's been doing to prepare for the Lumberjack 100:
"Today marked my first foray into the world of off road triathlon at the Xterra Del Valle outside Livermore California..."
Huh? Oh wait, that's a post from May 2010.
It seems Wicks has been spending more time training and less time blogging. Good for him, it seems to be paying off.
I don't see Wicks as the kind of rider who is going to sit back and feel this new type of effort out. Look for him to go hard from the gun and either explode or win it. Regardless of the outcome it will be entertaining to watch. And there will be cameras at the front of the race to catch those potential fireworks.
Speaking of blogging when you should be doing other things...
I should probably figure out whether I'm flying or driving to Manatee, Michigan now-ish. All I know is that I have to be in Putney, VT at 8AM tomorrow to shoot a promo for the
1st Ever West Hill Shop/Grafton Ponds Mountain Bike Race, Root 66 Series
which is a week from Sunday on June 24th. There is a rumor that Adam "Da Spyder" Snyder might show up to bust some table tops on the brand new course up at Grafton Ponds. That'd be sweet!
- t