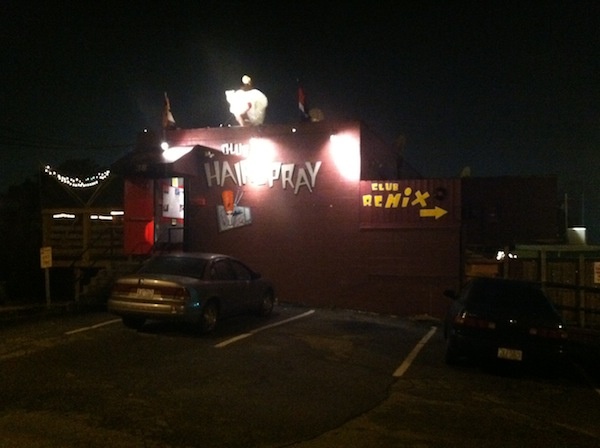 Last night I was at a dance party at Club Hairspray in Asheville, North Carolina. Right now I'm at a 24 hour McDonalds in Blue Ridge, Georgia. The contrast between those two places...imagine rocketing-naked down a Slip 'n Slide and discovering mid-way through your slide, and or slip, that some sick f— had replaced a section of the Slip 'n Slide with 40 grit sandpaper.
This is how I felt in the morning.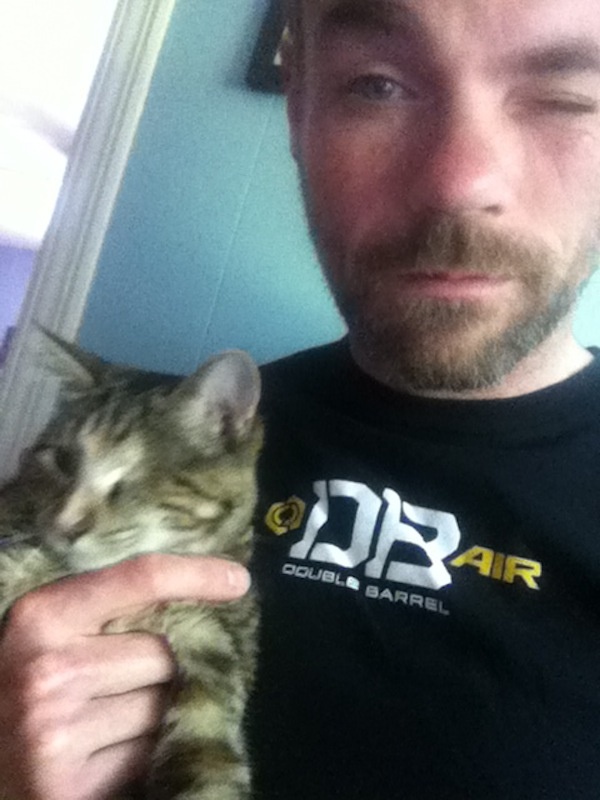 Penelope can't open her left eye because she doesn't have one. In my case it's more of a reducing visual stimuli thing.
When I left Asheville today, I received a few parting gifts...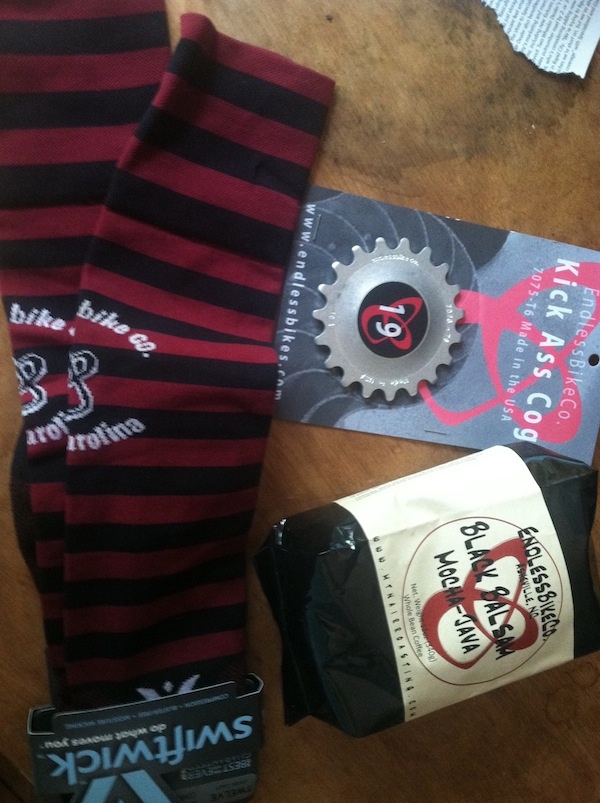 Endless Bike
knee-high socks and a 19t Kick Ass Cog to rock at Singlespeed-a-polooza Sunday. And a bag of
Mtn. Air Roasting
coffee...which I am now addicted to.
I also had to say goodbye to
Pisgah Works
Bruce.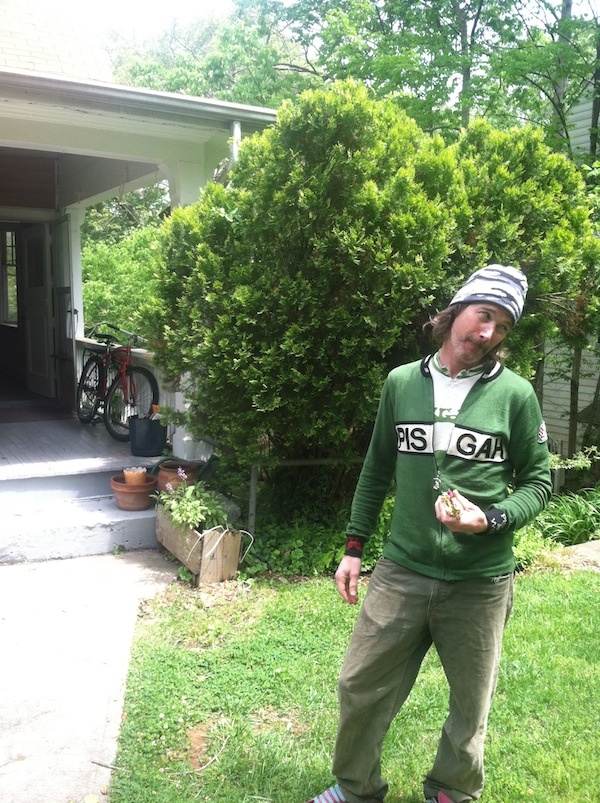 My parting gift from Bruce was that he swapped out the Women's Large Pisgah merino wool jersey I had inadvertently
absconded with
last time I was in town. I am now the proud wearer of a properly-sized Pisgah jersey.
Ducktown, Tennessee isn't far from Asheville and it's a beautiful drive. The route is lined with put-in spots for white water rafting outfits. In fact, the home base for the Cohutta is the Ocoee White Water Center, the venue for the white water rafting event at the Atlanta Olympics.
I made it to rider check in time to conduct some pre-race interviews with a handful of folks including Justin Lindine, Andrea Wilson, Adam St. Germain, Dylan Johson, and Sam Koerber.
Check them out on the coverage page
.
There was also time for some very official course-scouting.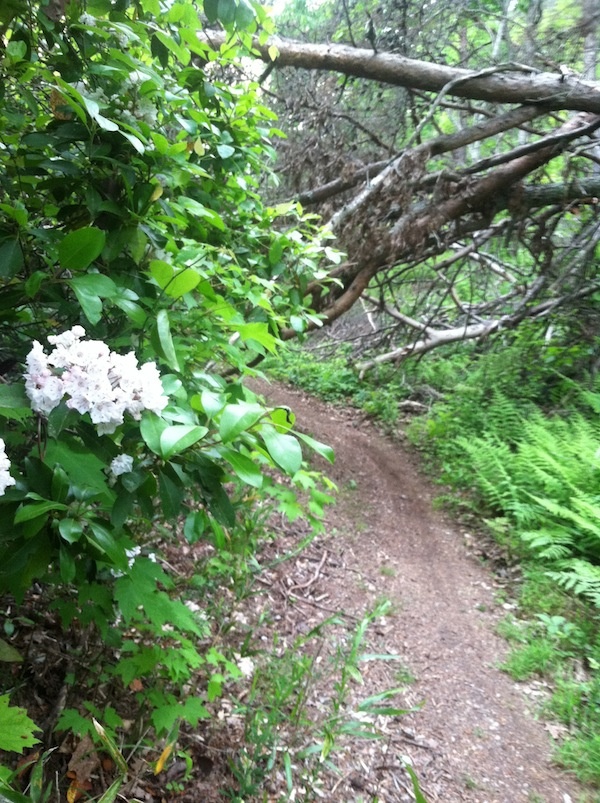 The final singletrack descent is pretty freaking rad. Can't wait to get some shots of the leaders railing that thing...maybe blowing switchbacks and going wing-suiting sans wing suit.
I'm sleeping in the Miniature Boogie Van at the venue...again. Correction: I'll be lying in the back of the MBV on a deflated Therma Rest, stairing at the upholstered celing, waiting for riders to start milling about before the crushingly early 7AM start.
This just in!
Or more like — this just floated to the top of my brain!
Cary Smith
, two time winner of the High Cascades 100 is in the house tomorrow. The men's race is more wide open than ever, Cary is a bad man.
We'll talk after the race.
- t