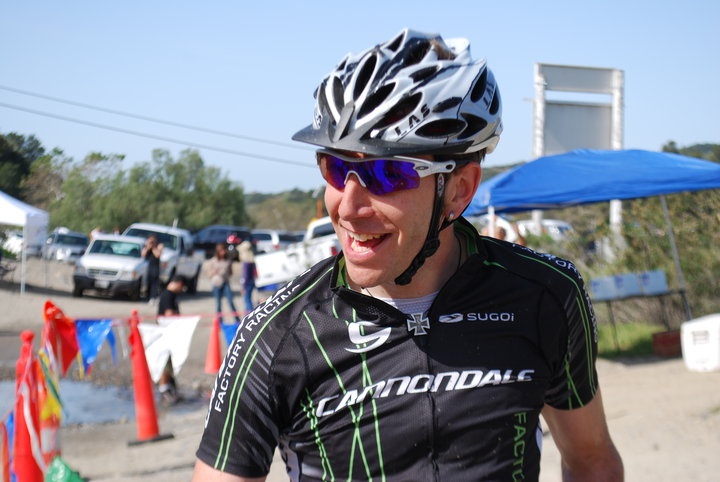 JB is one of the few riders who can jump back and forth between endurance and XC events, absolutely killing it at both. He is definitely going to be in the mix tomorrow at the Cohutta 100, the first race in the Kenda National Ultra Endurance (NUE) series, a 12 race 100 mile mountain bike race series that spans the country.
JB will also be providing helmet-cam footage for BBM & Cyclingdirt, which will be great...unless he leads from wire to wire, giving us nothing but shots of open trail. Maybe we should mount the camera in a rear-facing fashion...


11 Vaguely Cohutta 100 Related Questions With Jeremiah Bishop
1. Jeremiah Bishop, you are a rare breed. You are able to transition seamlessly from XC mountain bike racing to endurance mountain bike racing. Not everyone can do that. What's your secret? Are you a robot sent back from the future?
Ha ha ha... No but loved that movie! The terminator will never stop... I guess the answers is I am wired for endurance and stage racing is my best strength but with the right training I can go pretty fast in the 90 m XC's This race is going to be a shock since my longest ride in a month was 5 hrs yesterday doing some Recon on the new route for the
www.AlpineLoopGranFondo.com
2. After I inadvertently and awkwardly blurted out "I love you!" during one of our Pisgah Stage Race interviews, you stopped returning my text messages, I have no idea what you've been up to. Fill me in.
Yeah that kinda spooked me.. I put your number on a blocked call list! It's restraining order next time you sniff my shammy!
3. Hundred milers and stage races are complicated, there's a lot to figure out — nutrition, equipment, strategy and pacing...engineers tend to be good at this stuff, but you seem to have it all pretty dialed. What are the top three things you have learned that give you an edge in these events?
Well I wouldn't have an edge any more if I told you DUH!!!
Really though a good scientific nutrition and hydration plan. While the other guys are like trying eat a gel for a race that burns 6500 calories I go for quality! lots of heavy calories, I like ribs, briskit maybe some of the secret weapon!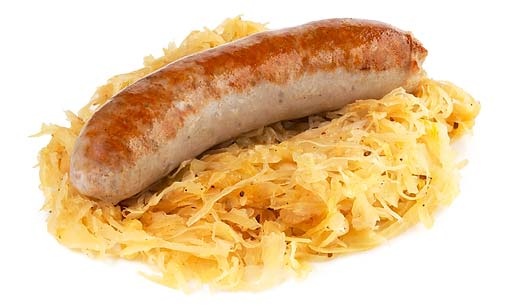 4. What's the number one song that gets stuck in your head during a long race, for better or for worse?

My Humps...... my humps, my humps, my humps! Check it out!
5. What's your set up for the Cohutta bike-wise?

Adam Craig said I should ride the Jekyll so....Probably my 18 lbs flash 29r.
6. The Olympics...talk about it.
So I was thinking I should give it a go for it since it's great training for the Transylvania Epic. Those F#ing vampires are fast as Shit and to beat them you need every edge possible!
7. Have you always been a professional bicycle racer? If you weren't a professional bicycle racer, racing bicycles professionally, what would you be doing?
No, I worked at shops and waited tables for the early part of my career, I wasn't fast enough at the time but I never gave up. I have always lived and breathed cycling! If I was not a professional bicycle racer, racing bicycles professionally, what would I be doing? Exactly the same thing and working monday thru friday to pay for it probably.
8. What inspired you to start doing this stuff? Are there any riders out there that you look up to?
I needed a hobby.
Sure plenty. I think my heros are the guys who passed on the euro pro road contract because they didn't want to take drugs. Or the people who wrote there own script like John Stamstead.
9. What's the most self-defeating thought you've ever had during a bike race?

Hmmm. I could be playing golf right now and getting 70 Grand prize money for last place.
10. What are your predictions for Saturday, who's gonna win this thing...both men and women? Who are you going to be marking out there?

Hmm.. I am going be in a strange unknown since I have been just doing sprint workouts for the last 2 months. I say
Amanda Carey
for all 3!
11.
Where are you going to be in ten years: Tinker-Juarez-ing around, still racing endurance events or appearing on Dr. Drew's Celebrity Rehab along with Dicky and Garth Prosser?
I was hoping I would be doing a bike packing trip across Alaska with Conrad.