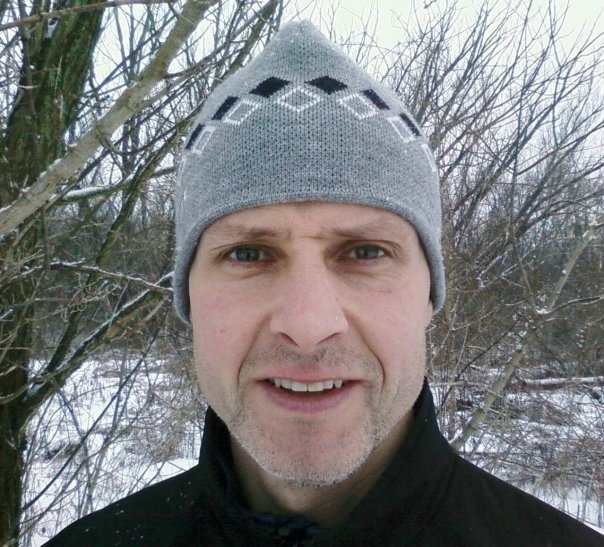 "No one's ever gonna find your body out here..."
Gerry "The Pfluginator" Pflug is the reigning, defending single-speed champion of the NUE universe. He goes into this year's Cohutta 100, the first stop in the Kenda NUE Series, as the odds-on favorite.


1. First off, how old are you dude, seriously? (Sorry, that question was left over from Dylan Johnson's interview, but I guess it applies.)
I'm not as old Gunnar, but I am older than all the fingers and toes we could count on both of our bodies if they were combined, > 40. That's all I'm sayin'.
2. You are the bad mammer jammer to beat when it comes to single speeds and hundred milers...who are YOU most worried about this coming Saturday?

I'm not worried about anybody really, but only because I didn't do any research on all the riders registered in the SS class. There are a lot of names I didn't recognize on the starting list, so I'm not sure what to expect this year. Matt Ferrari is always fast and I'm sure there will be others to make it a fast and fun race. I find no reason to worry about others until I can't hang with them during a race. Even then, I find it better to just pedal harder than to worry.
3. Hundred milers are complicated, there's a lot to figure out — nutrition, equipment, strategy and pacing...engineers tend to be good at this stuff. Why are you so consistently good at these things?

I'm definitely not an engineer, but I probably do well at these races because I keep things simple. There's no reason to over analyze this stuff, really. I just do and use the same stuff that has worked well for me in the past. After doing 41 NUE Races since 2007, I have a set game plan I follow and it probably won't change until the plan consistently begins to fail me.
4. In real life you are a state cop (can I call you a "cop," or is that a term only "you people" can use when addressing each other?), what do the guys at work think about your whole bike racing obsession?
They all think the riding and racing I do is pretty cool because I can completely dominate them when it comes to winning a free donut eating contest and I can do it without gaining a single ounce of weight.
5. What's your set up for the Cohutta bike-wise: tires, gearing, all that?
I'll be racing on a Salsa Selma Ti with Stan's NoTubes Crest Wheels. I haven't decided on tires yet, but I'm thinking about using either a pair of Bontrager XDX 2.1 tubeless tires or a pair of 2.3 Continental Race Kings. I think the weather is supposed to be dry, so any light and fast tire should do just fine. I've been tossing around my gear choice a little. Last year I used a 36x21 and I was thinking of using the same ratio again, but it might be wise to use something a little easier with an extra 2000' of climbing on the course this year, so maybe a 34x21 would be a better choice for me. The only problem with going lighter with my gear ratio is that I may feel under geared on the fast beginning single track and on some of the faster sections of fire road out there. I may have to flip a coin on this decision.
6. What do you do for fuel during a 100 miler? Rich Dillen claims you eat babies or something. Rich Dillen is the size of a large baby...would you eat him?

Rich Dillen is a mean man, a bully I would say. I've never even thought of eating babies. He says things like this just because he witnessed me biting the arm off of a checkpoint volunteer who didn't have any Pringles ready for me when I arrived at a NUE Race Checkpoint one time. By the way, after a lot of rehab, the volunteer is now doing fine and I'm happy to report that most of her arm function has returned with the use of a prosthesis. Seriously, though, I like eating a variety of things. I use a mixture of gels, fig newton cookies, energy bars, bananas, nuts, chips, water and some kind of sports drink to get me through the day. I think everyone is different in regards to what fuel works best for them. I'm always hungry and I just like the way solid food feels in my belly when I'm out on a long ride, so that's what I eat.
7. You have a full time, serious job, how does training for a hundred miler fit into your day? What does that training look like?

I commute to work a lot by bike, so that helps with getting my miles in without taking away from the other responsibilities of life. I usually do about 2-3 hours a day during the week and longer rides or races on the weekend. I would say my average weekly riding time is between 15-20 hours, but sometimes I'll do as many as 25 hours in a week. I don't use any particular training plan. Basically, I just like to go out on long rides and pretty much always do them on my heavier and higher geared SS 29er. I try to make the week leading into a 100 mile race a little easier, but that doesn't always seem to pan out for me because I'm usually having too much fun riding and go out for longer rides than I should.
8. What inspired you to start doing this stuff? Are there any riders out there that you look up to?
I guess initially I got into doing 100 milers for the challenge of it and because I liked doing long rides. I'm still doing it because I have no fast twitch muscles left in my body and can only seem to win races that are over four hours in length. I look up to everyone that gets out on a bike to do these things. It's not easy to convince your mind to pedal a bike over dirt trails and roads for 100 miles, so watching people do it for the first time is always inspiring to me. It's also inspiring to watch the finishing times of these races get faster and faster each year. It's really amazing to see how hard and far the human body can be pushed and punished, so I look up to all the guys that keep pushing the limit with these things.
9. What's the most self-defeating thought you've ever had during a hundred miler?

I think about all kinds of stuff during an eight hour race, but I don't dwell on negative stuff. I'm a positive person and I also have a lot of fight in me. If something goes wrong, I fix it, forget about it and then start riding hard again. Everyone has their issues out there and it's just a matter of dealing with these issues in a positive manner rather than worrying about them. I find that positive thinking leads to a positive outcome.
10. What are your predictions for Saturday, who's gonna win this thing...both men and women? Who are you going to be marking out there?
All I can say is that this is going to be an awesome race to experience. There are so many fast guys in the open class this year it's hard to say what is going to happen. But, if I had to place a monetary bet on the race, it would be with the overall series winner from last year, Chris Tanguy. During a 100 mile race, many things can happen out there so any of the top guys (Mike Simonson, Justin Lindine, Dylan Johnson, Jordan Wakeley, Mike Montalbano , Brandon Draugelis, Ernesto Marenchin and many others) all have a shot at winning this thing. In the open womens race, I'm going to go with Amanda Carey on this course because of her track record at doing very well at these things. However, Cheryl Sornson is riding very well right now too and I would also not count out Brenda Simril, Andrea Wilson or Vicki Barclay from having a good race either.
I don't make it a habit to mark anybody during these things. I think it is best to ride my own race and just ride how I feel like riding. At the start, I do try to ride with the lead single speeders because it gives me an idea of how I'm riding. Matt Ferrari and I usually spend a lot of time riding together, so I'm sure that will happen again this year, but it's not because I'm marking him. I guess it because we're just very similar riders and we both have a lot of experience at doing these things. It's going to be a fun day for sure!
11. Where are you going to be in ten years, retired in Florida golfing or some sh*t, or seeking out crazier and crazier endurance mountain bike races to do?

I've never been good at guessing my future. Primarily, I rely on Chinese fortune cookies for figuring out my life and I've had pretty good results with this method so far. But, I'd say since I've been pretty happy racing my bike for over 30 years now, I'll probably still be racing my bike in another ten years. Who knows, though, maybe one day I'll be like Forest Gump and just suddenly stop doing it. I'd say it's wise to continued doing something if it makes you happy and riding makes me happy.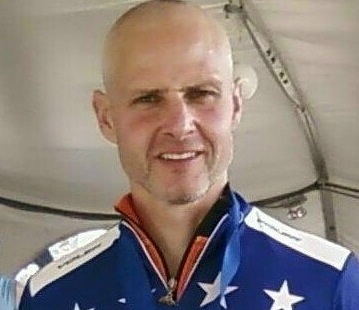 Gerry Pflug: National Baby-eating Champion